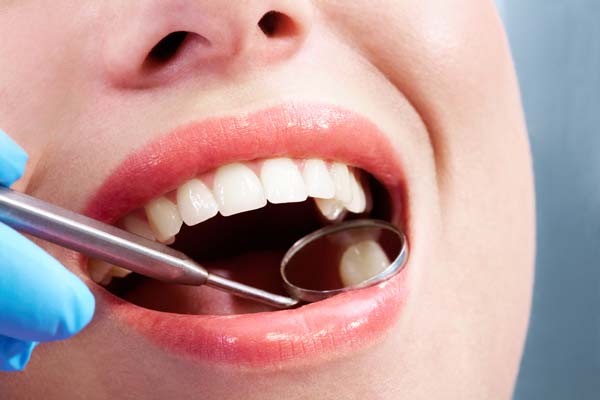 Even though life gets busy, regularly getting an oral exam is integral to maintaining a healthy mouth. While plenty of people wait until they experience pain or are inconvenienced by the condition of their teeth and gums, regularly visiting your general dentist can prevent inconvenience and pain from ever occurring. In this article, we will discuss the benefits of regular oral exams and how they can help keep your smile healthy for a lifetime.
Reasons to have regular oral exams
The following are some of the most common reasons to regularly get checked out by a dentist.
Wellness
During a dentist visit, your dentist will check for several things. Firstly, your dentist will determine the health of your teeth and gums. By checking your teeth for signs of decay, damage, bite changes or cavities, your dentist will be able to monitor the health of your mouth. By visiting and having a simple examination done twice a year you can have a better understanding of your oral health over time and will be able to confidently live a healthy life.
Your dentist will also perform a wellness check on your head and neck, both of which can be affected by the health of your teeth. Your dentist will check your lymph nodes, lower jaw and mouth area for signs of structural or health issues. Common problems that can be detected by dentists include TMJ, diabetes or localized infections. Regular oral exams can help reassure you of your health, and monitor whether any changes occur over time.
Cleanliness
Beyond knowing the status of your oral health, regular oral exams are a great way to keep your teeth and gums feeling and looking their best. Deep and regular dental cleanings give your teeth some serious TLC, and can help prevent tartar buildup and tooth decay. Your dentist will begin the cleaning by examining the condition of all of your teeth, carefully looking for breaks, cavities or potential problems.
Once your dentist has determined your teeth are fit for cleaning, they will begin by removing plaque and tartar. Tooth polishing, whitening and flossing all help preserve and maintain the appearance of your smile, and can serve as a refresher for those wanting to improve their at-home dental routine.
Prevention
Regular oral exams can also help you detect and prevent serious oral health problems. Wellness checks and dental cleanings can uncover dental problems you may not otherwise have detected, like diabetes, gum decay, hairline tooth fractures and much more. Your dentist will also be able to detect any change or shift in your bite.
The bottom line
With age, our bodies change — and this can include our mouths. By visiting your dentist every six months, you are creating a record of your mouth over time. This information can be vital in the event that your bite changes, and in the early detection of dental issues. Catch issues before they happen, and help prevent major oral health issues by having regular oral exams with a general dentist.
Request an appointment here: https://www.implantdentalbellevue.com or call Bellevue Implant & Cosmetic Dentistry at (425) 249-9186 for an appointment in our Bellevue office.
Check out what others are saying about our services on Yelp: Read our Yelp reviews.
---
Related Posts
February 12, 2020
For those considering single tooth dental implant surgery for the first time, the procedure may seem unclear or overwhelming. This list of frequently asked questions will hopefully provide clarity and peace of mind to those …