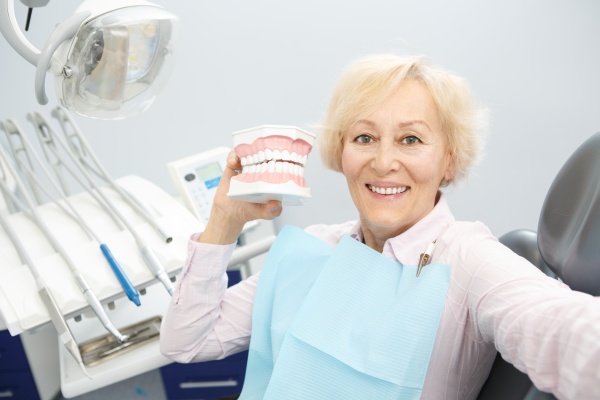 When receiving a dental filling, it is helpful to be aware of the different materials that are available.
In most cases, there are several options, and the best dental filling material is based on the patient's particular needs and desires.
Most recommended dental filling types
By having a full understanding of the different types of dental filling material and discussing which option is best, patients can ensure they receive a dental filling that lasts for a long time and does not cause any dental concerns.
The following are the four dental filling types that dentists are most likely to recommend.
Silver amalgam
A silver amalgam filling has been the most recommended dental filling for many years, dating back several generations. The biggest benefit to silver amalgam is that it tends to last much longer than various other forms of dental fillings, although the increase in dependability does come at a higher financial cost.
Additionally, silver amalgam does not blend in as well with natural teeth like a composite resin might. Therefore, it is often best suited for less noticeable teeth that withstand more pressure. While it tends to cost slightly more than some other options, silver amalgam is usually a good choice of dental filling due to its ability to last for years.
Composite resin
The best thing about a composite resin dental filling is that it blends in very well with natural teeth. Subsequently, composite resins are great options for a dental filling that is needed on the front teeth or any tooth highly visible to others.
The drawback to a composite resin dental filling, however, is that they may not be able to withstand as much constant pressure as a silver or gold dental filling, although they are still very reliable and should last for many years without needing to be repaired or replaced.
Cast gold
Like silver amalgam, cast gold dental fillings have also been around for centuries, and they are able to withstand constant pressure over time much better than various other dental filling materials.
As with almost anything of high quality, a gold dental filling may cost more than a composite resin or porcelain inlay, however it may be the best investment depending on which tooth the dental filling is needed. Also, keep in mind that cast gold dental fillings may not look completely natural.
Porcelain inlays
Porcelain inlays are unique compared to other dental filling materials in the sense that they are more durable than a composite resin and give a more natural look than a gold or silver dental filling.
Additionally, porcelain inlays may require more than one dental visit, since applying them to the teeth can be slightly more challenging. However, while porcelain inlays may cost slightly more than other options and be more difficult to apply, they may just be the best dental filling material available and one that is highly recommended by many dentists.
Looking for dental filling information near the 98004 area? Call Bellevue Implant & Cosmetic Dentistry at (425) 249-9186.
---
Related Posts
August 1, 2022
Cavities are tiny holes that form on teeth due to decay. A dental filling is the standard way to address cavities. Silver amalgam fillings were the norm for decades, but composite …
---