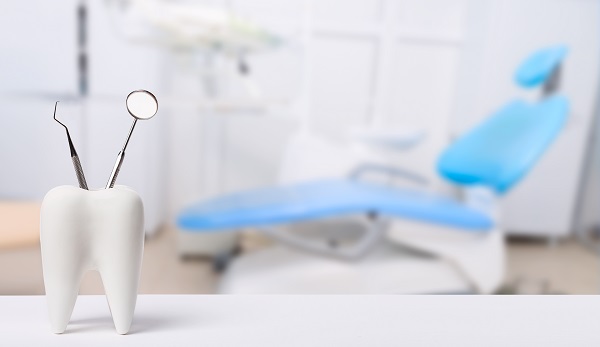 A dental deep cleaning is not a pleasant experience for most patients, but it is sometimes necessary to ensure optimal oral health. There are certain issues a family dentist will look for during oral examinations and dental X-rays to determine if the patient is in need of a dental deep cleaning.
When a family dentist may recommend a dental deep cleaning
Family dentists vary on how often and for what purpose they recommend a dental deep cleaning. However, there are certain times when they are likely to be recommended as the best course of action. The following is an overview of what a dental deep cleaning is and three occasions when it might be the most appropriate treatment option.
Dental deep cleaning defined
A dental deep cleaning is a way for a family dentist to clean the harder to reach areas of teeth. Also called scaling and root planing, the process targets cleaning teeth and gums similar to a routine cleaning, but it is also meant to clean the gum sockets and further down the root of the tooth. It is more invasive than a regular cleaning from a family dentist, but it is still safe and highly effective. Some family dentists will only perform a dental deep cleaning if the patient has moderate to severe oral health concerns, such as those that are highlighted below.
Gum pockets are too deep
One of the main reasons a family dentist may recommend a dental deep cleaning is if the gum pockets become too deep. Gum pockets should not be more than four millimeters deep. If they are, then it likely suggests the patient has a more severe case of periodontal disease that requires dental treatment. Otherwise, the patient may be at an increased risk of cavities, tooth infections and other oral health concerns.
Bone loss in the jaw
If there are noticeable signs of loss of bone inside the jaw on the dental X-rays, then the family dentist may recommend a dental deep cleaning. Small amounts of bone loss in the jaw could be the result of periodontal disease and poor oral health in general. A dental deep cleaning seeks to remove the plaque and bacteria in harder to reach areas to reduce the risk of jawbone loss that could eventually cause the loss of one or more teeth.
Advanced periodontal disease
Less severe cases of periodontal disease can often be resolved through good oral hygiene and routine cleanings. However, more advanced periodontal disease may not be so easy to treat. In these instances, scaling and root planing from a family dentist is an effective way to treat the concern and start to improve the health of the gums and underlying jawbone.
Schedule a cleaning with a family dentist today
Find out more about dental deep cleanings by reaching out today. Routine cleanings and dental deep cleanings can be done to help individuals achieve good oral health.
Are you considering a family dentist in the Bellevue area? Get more information at https://www.implantdentalbellevue.com.
Check out what others are saying about our services on Yelp: Read our Yelp reviews.
---
Related Posts
August 5, 2020
If you have a cracked, discolored, or chipped tooth, dental bonding can be a good option. This is a cosmetic dental procedure and can encourage you to smile more. In the procedure, your dentist will …