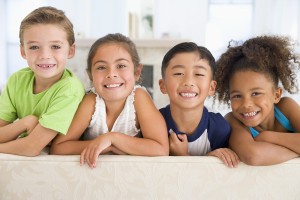 If you have a chipped tooth it is important to fix it right away. You can visit Bellevue Implant & Cosmetic Dentistry for a restoration that looks natural and saves your damaged tooth. We recommend that you call (425) 249-9186 regardless of what day or time it is and we will get back to you as quickly as possible so that you can visit our Bellevue, WA office for an examination and treatment.
What do I do for a chipped tooth?
The first thing that we recommend is to look for any portion of your tooth that has been chipped or knocked off. You don't want to accidentally choke on it so be sure to rinse your mouth with warm water afterward. If you are bleeding, grab a damp towel or some gauze that you can place inside of your mouth. You may be feeling some discomfort and if that is the case, you can take ibuprofen and use an ice pack for fifteen minutes at a time. Just stay away from aspirin since that is a blood thinner. Next, you will want to call our 98004 office for an immediate appointment.
How we treat a chipped tooth –
If you are wondering, "what do I do for a chipped tooth?" you are probably looking ahead towards your treatment options. The location and size of the chip will influence which procedures we recommend for treating it. For example, if the chip was minor in size, you can probably restore your tooth with a simple dental filling. We can use tooth colored material so that your dental filling looks entirely natural and no one will be able to tell that your tooth was ever damaged. On the other hand, if the damage was more severe, we may need to use dental crowns. The benefit to dental crowns is that they surround the visible portion of the tooth, preventing anything from coming in direct contact with it. Natural looking dental crowns are an ideal solution.
Treating damage –
If there is a greater issue beyond just the aesthetics of the tooth, we will need to address that as well. A root canal can sometimes be necessary. If your tooth was infected or the damage was severe, a root canal can make the difference between pulling or saving the tooth.
We provide you with options –
At Bellevue Implant & Cosmetic Dentistry we can provide you with several options for restoring your chipped tooth. This may include a root canal, dental fillings or dental crowns. To learn more or to discuss options specific to your situation call (425) 249-9186 and schedule an appointment with our Bellevue, WA dental office.
---
Related Posts
February 8, 2017
What Should I Do If I Chip My ToothIf you chip your tooth, give us a call as soon as possible. If the chip is large enough, try to bring the piece of tooth that …
---