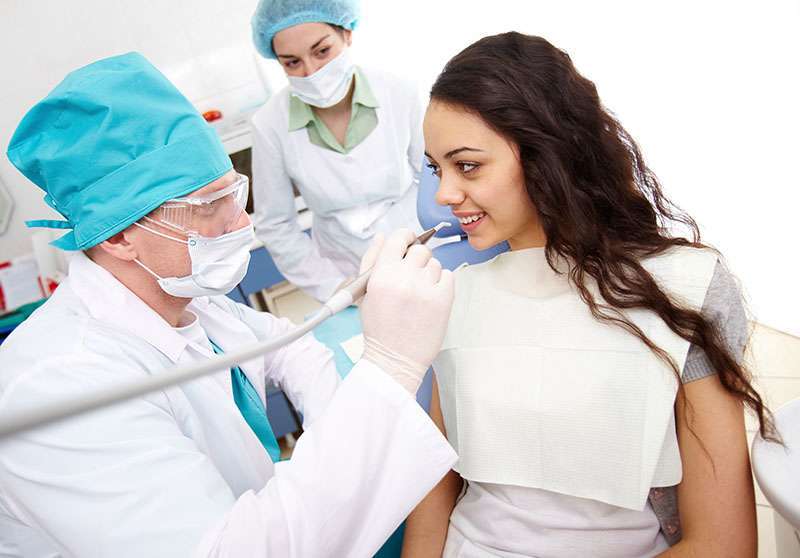 Have a toothache but the dentist office is closed?
Why do you always get a throbbing pain in your tooth in the wee hours of the morning or worse, at the start of the weekend, when your dentist has closed the office? It is just one of life's many mysteries!
If you are experiencing swelling in the face or jaw, the aching tooth may have an infection called an abscess. If this is the case, you do need to get evaluated sooner rather than later. If you cannot find an available dentist, consider going to a hospital emergency room. If you have chest pain, shortness of breath and lightheadedness along with the toothache, these could be signs of a heart attack, and the ambulance may need to be called. If you are also wheezing, coughing up blood or the cough will not go away, there is more going on than just a toothache, and you do need to get to the emergency room for an evaluation.
At-home toothache treatments
With all that said, if all you are experiencing is a mild or intermittent throb in your tooth, you take over-the-counter pain relievers containing acetaminophen, as found in Tylenol; ibuprofen, as found in Advil; or topical pain relievers containing benzocaine, as found in Anbesol or Orajel. Always ask a pharmacist if you can take acetaminophen/ibuprofen and use a topical pain reliever simultaneously to ensure there is no possibility of adverse reactions from the two drugs interacting with each other.
Should you have a weekend toothache in the wee hours of the morning or early evening, when the pharmacies are closed and your dentist is away, there are also a few home remedies that can bring some amount of soothing comfort. One quick fix is to mix one tablespoon of salt water into an eight-ounce glass of warm water, gargling, then spitting out the solution. This should bring some relief to your toothache. Another easy tip is to make a cold compress using ice and placing the compress, as needed, to the side of the face that the toothache is on. Do not hold it continually on cheek, but remove it every once in a while.
Once the weekend is over, be sure to call your dentist to make an appointment to get your aching tooth looked at.
For more information or to schedule an appointment with Bellevue Implant & Cosmetic Dentistry, request an appointment in our Bellevue dental office here: https://www.implantdentalbellevue.com. Or call us at (425) 249-9186.
---
Related Posts
November 16, 2021
Toothaches happen to everyone from time to time, but when should you see an emergency dentist for your tooth pain? The truth is, most oral pain should be evaluated by a dental …
---