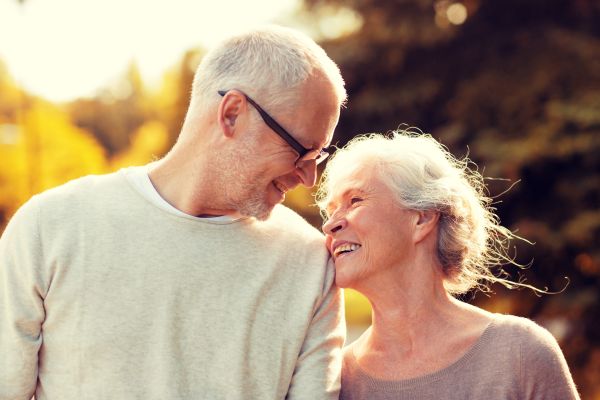 Do you need dentures? Perhaps you have lost teeth due to poor oral hygiene, from facial trauma or from genetics or other disorders. Getting a set of dentures can give you a new outlook on life as it improves the aesthetics of your smile and the functionality of speaking and chewing. Many people get dentures for replacing their natural teeth, whether it is one tooth or all the teeth that need replacement.
Loose-fitting dentures facts
Many patients will notice that their dentures no longer feel the way they are supposed to. Dentures might start slipping and sliding in the mouth when the patient is eating or speaking. When dentures no longer fit properly, dentists recommend that the patient come into the dental office as soon as possible. Wearing dentures that do not fit right can be uncomfortable and can decrease oral function. A dentist can determine if the dentures can be relined or if a new set is required.
Why are the dentures loose?
Over time, dentures can become loose. This is a limitation of these prosthetic teeth. When a person suffers tooth loss, the roots of those teeth will no longer stimulate bone growth in the jaw. When the bone becomes inactive, the patient's body will resorb it. This causes the jaw to lose density, and it will change shape. This can affect the way the dentures fit. The change in jaw shape can affect the stability of the dentures. Then the dentures may feel looser and begin moving while the patient speaks or chews.
Is dentures adhesive helpful?
Dentures adhesive can help provide needed support for the dentures, but it can only do so much if the prosthetic does not fit properly. If the dentures become too loose, it is a good idea to visit the dentist for denture repair or a new set entirely.
What about relining?
When a dentist relines a set of dentures, it involves changing the shape and size of the denture base. This is done to accommodate the changes in the patient's jaw shape. When bone loss occurs, dentists recommend that patients have the dentures relined to improve the fit. Visiting the dentist frequently can help make sure relining happens when it needs to rather than waiting for the dentures to break.
What if the dentures need to be replaced?
Many times, a dentist is able to adjust the way the dentures fit through repairs and relining. However, nearly all dentures will need replacement at some point. This is especially true if bone loss becomes substantial. Additionally, dentures that do not fit right are more prone to breakage.
Take proper care of dentures
When you come to rely on your dentures for daily life activities, such as chewing or speaking, and your dentures no longer function properly, it can have an impact on your morale. That is why taking care of your dentures is so important. It can improve the life span of the dentures and help keep them from needing replacement too frequently. If your dentures are loose, however, it is time for you to see a dentist and check out your options.
Request an appointment here: https://www.implantdentalbellevue.com or call Bellevue Implant & Cosmetic Dentistry at (425) 249-9186 for an appointment in our Bellevue office.
Check out what others are saying about our services on Yelp: Read our Yelp reviews.
---
Related Posts
December 1, 2021
One of the best ways to repair a damaged tooth is with a CEREC® crown. Also known as Chairside Economical Restoration of Esthetic Ceramic, this is a method of dental restoration that …