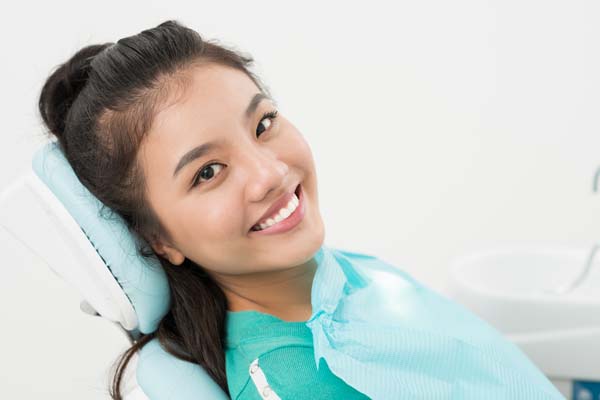 Dental restorations are how dentists repair damaged teeth and restore their function. These oral prosthetics help keep the mouth healthy by preventing problems caused by a tooth being damaged or falling out.
Damaged teeth can negatively impact a person's dental, overall and mental health. Teeth are an essential part of a person's appearance. Losing them or having them in poor condition can lead to a person becoming self-conscious about their appearance.
Popular dental restorations
There are a handful of dental restorations that dentists commonly use to treat virtually any type of damage that a tooth can incur.
1. Fillings
Fillings are inexpensive and help slow down or stop tooth decay. The acids created by bacteria naturally found in the mouth eat away at teeth enamel, creating small holes called cavities. An untreated cavity will continue to expand until it causes the tooth to break or leads to an infection.
It frequently takes less than an hour for a dentist to apply a filling to a tooth. The patient is given a shot of a local anesthetic, and the decayed tooth material is removed. The filling is inserted into the cavity until it is packed full. Some fillings harden on their own when exposed to air, while others need a special light to set them.
2. Dental bonding
This is another inexpensive procedure that can be used to treat a wide range of problems, including:
Discolored teeth
Misshaped teeth
Gaps between teeth
Broken teeth
Chipped teeth
It involves using a composite that can be color-matched to the patient's real teeth. It is applied directly to the affected tooth once it has been prepared with an etching solution. This is a non-invasive procedure that does not cause any damage to the tooth being treated.
3. Dentures
Dentures can be used to replace a few missing teeth or an entire set. Partial dentures are for those who are only missing a few teeth, while full dentures are for folks who have lost most of their teeth.
The prosthetic consists of two main parts, the framework and artificial teeth. There are many different types of dentures that patients can choose from, and they are usually customized for each person. Dentures are the cheapest way to replace lost teeth.
4. Dental crowns
These versatile dental restorations are used to cover up the visible part of a tooth. Installing one will protect the enclosed tooth from further damage while restoring its function and appearance. It is often used for both restorative and cosmetic purposes.
Crowns do not require special care, and they can last up to 20 years with good oral hygiene.
5. Implants
Implants are popular when it comes to replacing a lost tooth. It is inserted into the patient's jawbone, and a crown is attached to it. Implants require no special care, and they can last a lifetime with proper dental hygiene.
Come and explore dental restorations with us
Need a dental restoration for one or more of your teeth? Stop by our Bellevue clinic to learn more about your options.
Request an appointment here: https://www.implantdentalbellevue.com or call Bellevue Implant & Cosmetic Dentistry at (425) 249-9186 for an appointment in our Bellevue office.
Check out what others are saying about our services on Yelp: Read our Yelp reviews.
---
Related Posts
January 17, 2022
Preventive dentistry allows you to maintain healthy gums and teeth. A healthy mouth leads to a healthy body. This practice also prevents dental problems. It saves you from developing difficulties in smiling, …