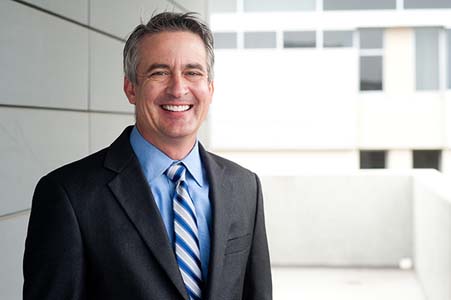 The benefits to the All On Four hybrid denture are vast, and we encourage you to visit our Bellevue clinic to discuss this solution in the context of your individual oral health. After all, we can provide you with the greatest level of information and advice after examining you. If you are in your thirties, forties, or even fifties and have no intention of wearing removable dentures – this is a solution for you.
In the meantime, there are certain things that you should know about this solution and how it can benefit your quality of life.
The All On Four Hybrid Denture Can –
Allow you to remain active. If your teeth are loose, you will have a hard time going for a run, playing basketball after work, or remaining as active as you want to be. This solution is secure so that you can remain active and have confidence, regardless of what you do.
Give you the ability to eat all of your favorite foods with confidence. Since this is a secure solution you will not need to worry about your new teeth becoming loose when you are out to dinner with your friends. This is in direct contrast to the concerns that most patients feel when wearing a full set of dentures. In fact, you can bite down with force and even eat a nice juicy steak without restrictions once the procedure is complete.
Improve the appearance of your smile. Your appearance will improve and you'll be more likely to smile knowing that no one will be able to tell you were wearing replacement teeth.
Live comfortably. A common complaint people have about dentures is that they are uncomfortable. This is typically because they become loose over time due to the process of resorption. After tooth loss, the jawbone no longer has the same stimulation it was receiving when you had a full set of teeth. As a result, the body begins to leech calcium from the jawbone for use in other areas of the body. This leads to bone loss, and as your jaw shrinks, the dentures become loose. Lastly, this will lead to discomfort and irritation. You will not have this problem with the All on Four solution because it is secured using metal posts. This means that is held in place and will not become loose when you eat or speak and the implants themselves will serve to stimulate your jawbone so that it can remain strong.
The Procedure is Fast
When comparing traditional dental implants with the All On Four hybrid denture, you should look at the time that each procedure takes to complete. With individual dental implants, a titanium post is implanted underneath the gums and secured to the jaw. This must be done in every single location that you have lost a tooth. If you have experienced complete tooth loss, it would take four surgeries or more in order to give you a full set of dental implants. This is inconvenient when it comes to timing and also when it comes to how long you would spend recovering each time. It is simply not wise to have to undergo this many oral surgeries, unless absolutely necessary.
With the All On Four procedure, it is not necessary and you get many of the same benefits. Instead of replacing each tooth individually, we only need to place four dental implants. The teeth are then attached to these four implants so that they can remain secure regardless of what you are doing. The result is a beautiful and durable smile that will be held in place without the need for wires or adhesives.
---
Related Posts
February 1, 2023
Dentists perform dozens of types of dental restorations, ranging from minimally invasive fillings to invasive but wholly restorative dental implants. When a dentist discusses the need for you to invest in …
---