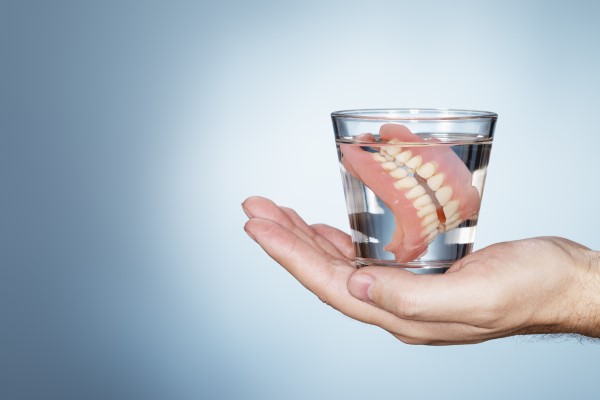 Many people get dentures because they believe that missing a tooth is not appealing from a cosmetic standpoint. Missing teeth can also be detrimental to your oral health. This is why dentures are necessary to replace teeth, among other options. The dentist will go through the various alternatives with you. Regardless, you should always try to replace missing teeth.
Why choose dentures for teeth replacement
When patients inquire about permanent dentures from the dentist, they will get information about the benefits of this tooth-replacement option. Permanent dentures are cost-effective, convenient, and long-lasting. Depending on the kind of denture selected, it might take anywhere from a few days to around six weeks working with a dentist to be ready to wear a denture. The following are reasons to replace missing teeth with permanent dentures.
Dentures are dependable
The dentist will customize the denture to fit snugly in the wearer's mouth. Poorly fitting removable dentures might cause jaw bone shrinkage. Permanent dentures do not need sticky denture adhesives, which is why many individuals prefer them.
Life is easier with dentures
After opting for dentures to replace their missing teeth, patients will soon discover that their daily activities are more convenient. They can eat meals with ease, talk clearly, and grin with confidence. They will also not have to worry about the dentures sliding or slipping while eating or talking once they are in the mouth.
They have a natural appearance
Today's dentures have a highly natural appearance, so users can feel secure while wearing them. People value natural-looking dentures because they do not want to feel self-conscious when they smile.
They are simple to maintain
Every pair of dentures comes with detailed instructions on caring for them properly, ensuring that they last as long as possible. Patients should anticipate their dentures to last around seven years on average.
They are removable
Some missing tooth remedies are permanent, while others are removable. Many patients appreciate the convenience of being able to move their dentures in and out of their mouth anytime that they choose. It is also simpler to clean and maintain this tooth replacement choice.
There are multiple options
Dentures are generally made from durable, tooth-colored plastic. Removable dentures are a viable option for those who have lost part or all their teeth.
Dentures are available in both full and partial options. Complete dentures are used when a patient loses all their teeth. When they require full dentures, it is advisable to consider dental implants for additional support for the dentures. It is possible to use partial dentures to replace just a few teeth. For further stability, they may be attached to neighboring teeth in the same way as dental bridges are.
Patients may have to wait anywhere from a few days to six weeks for their new dentures, depending on the kind that they choose. Many alternative solutions take longer than this, though. Also, dentures are removable, which appeals to many patients. Dentures will therefore be simpler to maintain. Furthermore, if their teeth become bothersome, the patient can simply remove them.
Candidacy for dentures
If the patient has healthy oral tissues, including healthy gums and bones, it is vital for them to explore a more permanent alternative for dentures following tooth loss. Dental implants are an option to prevent bone deterioration because dentures might not work well in that regard.
However, dentures may be the only choice if the gums and jawbone are in poor condition due to periodontal disease or infection. Patients can get low-cost, minimally-invasive dentures as a low-maintenance dental replacement.
Placing dentures
Dentures do not take much time to put in. The dentist will take a mold of the gums and any remaining teeth. This information will be used to fabricate the dentures. When everything is ready, the dental professional will schedule a fitting date. After fitting the dentures, patients can wear them until their next dental appointment. Maintaining proper dental hygiene and cleaning the dentures daily is essential. Bacterial growth and gum infection are preventable with regular cleanings.
Are you thinking of getting a new set of dentures?
Many individuals choose dentures because of these fundamentals. Dentures' simplicity and cost are two appealing aspects. Even though dentures may be a fantastic choice for dental repair, we always advise patients to look into other long-term options.
If you have chosen to acquire dentures to replace your lost teeth now that you know the benefits, the dental professional will be happy to help. Dentures have improved over the years, so they are now quite comfortable to wear. You will need to schedule a consultation session with a dentist to discuss the many kinds of dentures available to you.
Request an appointment here: https://www.implantdentalbellevue.com or call Bellevue Implant & Cosmetic Dentistry at 4252499186 for an appointment in our Bellevue office.
Check out what others are saying about our dental services on Yelp: Dentures and Partial Dentures in Bellevue, WA.
---
Related Posts
December 1, 2022
When you begin wearing dentures, you may experience discomfort for a short period while you are adjusting. However, this process does not have to be complicated. There are many ways to …