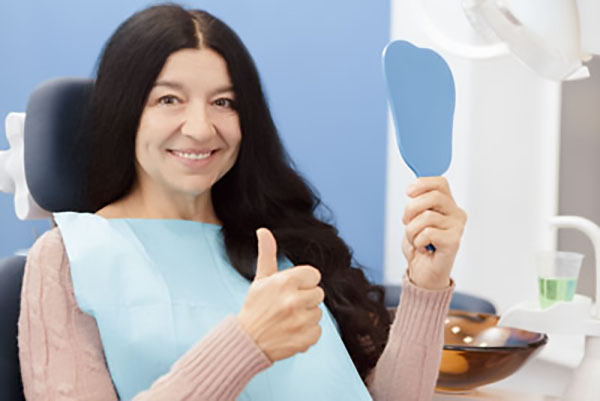 Same day crowns offer benefits that conventional crowns cannot match. If you are looking for a way to repair a damaged tooth or strengthen a weak one, this procedure could make sense. Crowns are a good way to restore the full function of your mouth and improve your smile. You can prepare yourself for this procedure by learning more about it.
Other methods
Dentists have the knowledge and training to perform a variety of restorative treatments on damaged or abnormal teeth. Along with same day crowns, patients may choose from porcelain veneers or implants. Veneers cover the front of a tooth. These thin shells are natural-looking and can be any size or shape the patient needs. Implants are durable and long-lasting. The dentist may choose this option if the damaged tooth is beyond repair and needs to be extracted.
How a crown works
A crown covers the entire tooth. It is made of porcelain, ceramic, metal or a combination of these materials. A crown restores the form and function of a tooth that suffered a crack or fracture. Dentists may place a crown in a patient's mouth to protect it from further decay. After a root canal, the dentist will usually put a crown on top of the tooth to prevent it from breaking. Crowns also cover implants to replace a lost tooth and allow the person to chew normally.
Traditional crowns vs. same day crowns
Both types of crowns have the same purpose. Both also are made to look like a real tooth. The dentist will fabricate it to be the same color, shape and size as the surrounding natural teeth. The chief difference between the two is that conventional crowns take a few weeks to make. To do this, the dentist will take X-rays and make impressions. This information goes to an off-site lab where a technician custom-makes it for the patient.
Where traditional crowns require two or three visits to the dentist's office, same day crowns are much faster. The dentist will take 3-D images of the patient's mouth. Using computer technology and milling machine, the dentist makes the crown in the office out of a ceramic block. This happens during a single appointment.
Saving time
With conventional crowns, patients can expect to spend an hour to an hour and a half at the dentist's office for each visit. For same day crowns, the one appointment should not last more than two hours. Depending on the tooth, the visit may take less time. Once the appointment is over, the patient will have a new crown and will not have to worry about any other procedures other than a possible follow-up.
Get in and out faster
If you are like most people, your time is precious. If you want to avoid a series of appointments a few weeks apart, choose same day crowns. Search for a dentist near you that offers this option for restorative care. Schedule an appointment today so you can relieve your discomfort and revive your smile.
Request an appointment here: https://www.implantdentalbellevue.com or call Bellevue Implant & Cosmetic Dentistry at (425) 249-9186 for an appointment in our Bellevue office.
Check out what others are saying about our services on Yelp: Read our Yelp reviews.
---
Related Posts
August 5, 2020
If you have a cracked, discolored, or chipped tooth, dental bonding can be a good option. This is a cosmetic dental procedure and can encourage you to smile more. In the procedure, your dentist will …