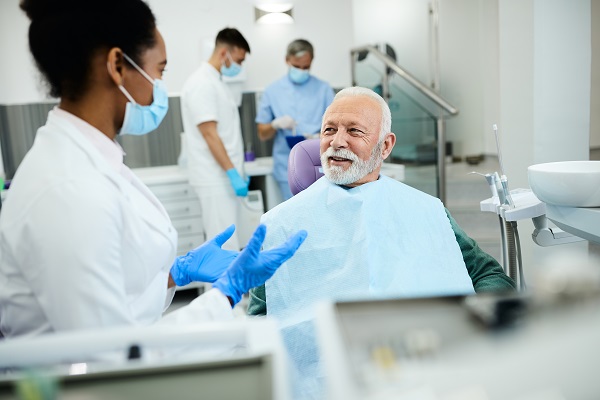 One of the best ways to repair a damaged tooth is with a CEREC® crown. Also known as Chairside Economical Restoration of Esthetic Ceramic, this is a method of dental restoration that can be completed in the office and, as the name implies, at chairside. These crowns are highly durable and long-lasting and can be much more visually like regular teeth. These crowns are also highly stain resistant, making maintaining them easier than other crown types. This method also benefits from being more accurate, timely, and much easier for your dentist to properly fit on the first visit. This can help significantly reduce patients' anxiety and ensure they return for follow-up visits.
How long will these crowns last?
A crown of this nature is a durable porcelain crown made to last if the patient and the dentist adequately treat it. On average, most patients' crowns last for 10-15 years when they brush at least twice a day and follow their dentist's recommendations.
Some ways to extend the life of your crown:
Avoid grinding teeth or wear a mouthguard as prescribed
Brush and floss twice daily
Avoid chewing or biting hard objects
Follow up with your dentist every six months or as prescribed
Each patient is an individual, so there is no exact timeline on when your crown will need to be replaced.
How much will it cost?
A CEREC crown will cost a little more in cash but much less in time and stress. The average crown typically can cost as low as $300 for lower quality materials and upwards of $1,000 out of pocket, depending on your insurance. For a CEREC crown, the cost ranges are closer to $500-$1,500 out of pocket. Although the cost is higher for the crown itself, the stress involved in dental work is severely reduced by a one-visit procedure to repair tooth damage.
The added convenience of having your crown completed in one visit is worth the extra upfront cash in most circumstances.
Things to consider
These crowns are a fantastic solution to everyday dental concerns. Creating the crown does not involve putty, but rather a CAD/CAM (computer-aided design/manufacturing), which utilizes technology to create a 3D image and product. This is stored, so multiple attempts at imaging are not required.
Dentists with these skills may be more challenging to find. It is important to ensure that the dentist you partner with is skilled and has the correct equipment, skills, and understanding to complete this dental treatment.
Maintaining proper dental hygiene, regardless of what type of crown is used, is crucial to ensuring that the crown placed has the durability, longevity, and function for use.
No crown is permanent, but regular follow-ups will ensure the maximum life of the crown.
There are minimal risks associated with this method, and it is considered a safe and effective procedure by State Dental Boards.
Request an appointment here: https://www.implantdentalbellevue.com or call Bellevue Implant & Cosmetic Dentistry at (425) 249-9186 for an appointment in our Bellevue office.
Check out what others are saying about our dental services on Yelp: CEREC Dentist in Bellevue, WA.
---
Related Posts
May 7, 2021
CEREC® crowns have grown in popularity over the last few years. More and more general dentists are choosing to offer these dental crowns as they are backed with an array of benefits …