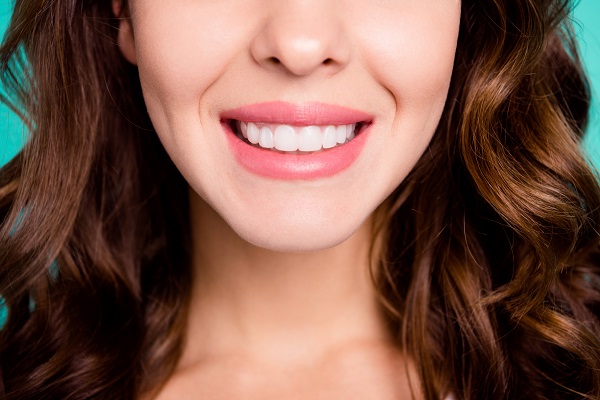 Strategic tooth bonding, also known as dental bonding, can be used to improve and even protect your front teeth against tooth decay and the wear and tear of everyday life. If you feel self-conscious about your smile or want to repair damaged teeth, bonding may be the solution you're looking for.
What is bonding?
Dental bonding is a cosmetic dental procedure in which a resin composite material is applied to a tooth, sculpted into place, and hardened using a curing light. The process is like veneers or crowns but much less invasive. It's also known as tooth-colored fillings or dental veneers. In addition to restoring your teeth, dentists can also use bonding to correct gaps between teeth that make them look crooked or misaligned when you smile.
The cosmetic process is very similar to getting a new veneer or crown on your tooth. A dentist applies a resin composite to damaged teeth, sculpts them into place, and hardens them with light. The material used for bonding is tooth-colored and comes in different shades, so you can choose one that matches your natural teeth. In addition to covering up damage from decay, bonding can be used to fill small gaps between teeth that make them look crooked or misaligned when you smile.
How does dental bonding improve your smile?
Bonding might be a good solution if you want to make minor adjustments to your smile without replacing your teeth. It's safe, affordable, and can be completed in just one visit. It won't hurt either. The only catch is that it doesn't last forever—you may need to get new bonding work done as your teeth move over time. Your dentist will go over all of these details with you before you undergo any treatment, so there are no surprises or unwelcome costs down the road.
When should I get dental bonding?
If you have chipped or discolored front teeth but don't want to replace them with crowns or veneers because they're too expensive or invasive, bonding might be an excellent alternative option for you.
Will bonding protect my teeth?
It's important to understand that bonding will not protect your teeth as a strong filling would. If you lose a tooth, restorations such as dental crowns or full dentures can be used to replace it. But if you have a chipped tooth or broken filling, bonding won't protect against these types of issues. It's impossible to get oral surgery with bonding either; however, if you require surgery for other reasons (like an infection), oral surgery can still be performed. These cases are just more serious than usual, so it is important to prepare yourself in advance for what could happen during and after treatment.
What are the side effects of bonding?
There are few side effects from bonding, but you should be aware of them, so you don't have any unpleasant surprises after your procedure. Most patients have experienced no side effects or short-term side effects that resolve quickly. The most common short-term issue is a feeling of dryness in their mouth that lasts a day or two. If it does last longer than that, talk to your dentist about using some over-the-counter oral care products until it goes away. In rare cases, people feel more sensitive to hot and cold things on their teeth after bonding. This usually goes away after a couple of weeks or months of everyday use.
Request an appointment here: https://www.implantdentalbellevue.com or call Bellevue Implant & Cosmetic Dentistry at (425) 249-9186 for an appointment in our Bellevue office.
Check out what others are saying about our dental services on Yelp: Dental Bonding in Bellevue, WA.
---
Related Posts
March 29, 2017
Cosmetic Dental CareCosmetic dental care allows patients to receive the dream smile they've always wanted. You can enhance your smile in a variety of ways for a healthier and better lifestyle. Call us for more …