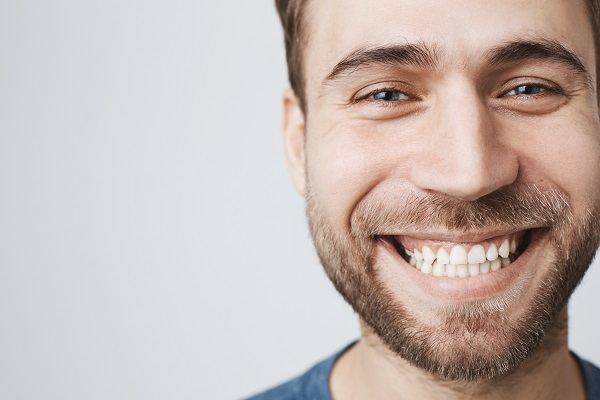 Dental bridges are one of the options your dentist might recommend if you have missing teeth. It does not require oral surgery as is the case with implants, and it provides a considerably more stable solution than dentures. Bridges also happen to be a more affordable option than implants. However, they are the pricier option when compared with dentures.
Important facts to consider when getting dental bridges
Thinking about replacing your missing teeth with dental bridges? Here are some of the things you should consider when exploring your options:
1. Bridges often require permanent alterations to abutment teeth
Dental bridges are held in place by anchoring them to the two teeth closest to the space created by one or more missing teeth. It is standard to cover these two teeth with crowns since that provides more support for the artificial teeth that make up the bridge. Preparing these teeth for a crown requires the dentist to remove enamel from their sides. This removes their natural protection, so they will always need some restoration to protect them moving forward.
2. Bridges can be attached to implants
Implants can serve as bases for bridges if the patient is missing enough teeth next to each other. Instead of anchoring the bridge to the two natural teeth closest to the gap, the dentist might recommend inserting implants at the ends and using the crowns attached to the implants as the base for the bridge. This solution helps prevent the bone tissue loss that takes place when teeth are lost while preventing a need to alter natural teeth.
3. There are different types of dental bridges
Traditional bridges that are anchored down to the two teeth closest to the gap are the most commonly used by dentists since they provide the most stable artificial teeth. Cantilever bridges are an alternative that is used when there is only one tooth that can be used to anchor down the restoration. Maryland bridges are also used when the artificial teeth can only be anchored down to one side, but, instead of crowns, wings are used to attach them to the closest teeth to the space.
4. Bridges are low maintenance
Dental bridges do not require any special maintenance, unlike dentures. Brushing and all it takes to keep these oral prosthetics properly maintained. It should be noted that bridges make flossing a lot more challenging. Some people who have bridges prefer using a water flosser instead of conventional dental floss.
Benefits of bridges
Dental bridges provide patients with a variety of benefits like restoring the function of lost teeth and their ability to chew properly. It does not require oral surgery and it provides artificial teeth that are stable in the patient's mouth. Bridges help to keep the patient's remaining teeth properly aligned by closing up the space left by missing teeth.
Restore your smile with a dental bridge
Call or visit our Bellevue clinic to learn more about how a dentist can restore your smile with a dental bridge.
Request an appointment here: https://www.implantdentalbellevue.com or call Bellevue Implant & Cosmetic Dentistry at (425) 249-9186 for an appointment in our Bellevue office.
Check out what others are saying about our dental services on Yelp: Dental Bridges in Bellevue, WA.
---
Related Posts
January 25, 2017
Dental BridgesDental bridges allow us to fill the gap left by a missing tooth and connect two teeth together to strengthen the implant. This dental restoration does not move or fall out of place, requiring …