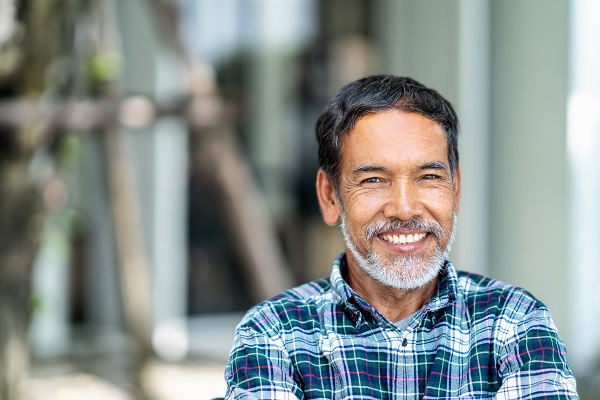 There are certain questions that patients can ask before a full mouth reconstruction procedure to better prepare for the process and ensure they get the best treatment to meet their oral health, functional, and cosmetic treatment goals. This review discusses four good questions to ask your dentist during a full mouth reconstruction consultation.
Questions to ask during a full mouth reconstruction consultation
It is helpful to ask the dentist about the treatment options that are available, the length of the full mouth reconstruction process, what you can do to prepare for each treatment, and what to expect after treatment is over. This should help you prepare and stay informed throughout the treatment process.
What treatment options are available to meet my treatment goals?
There are dozens of possible treatment solutions to include in a full mouth reconstruction treatment plan. Several of the more common procedures involved with full mouth reconstruction include:
Dental fillings
Root canal therapy
Porcelain veneers
Gum disease treatment
Teeth replacement
At the end of the first visit, dentists typically make a treatment recommendation to meet the patient's goals and preferences. They can then make adjustments based on how comfortable the patient feels with certain recommended procedures.
How long will the full mouth reconstruction procedure take?
The length of full mouth reconstruction depends on the specific concerns that are being treated and the types of treatments that are chosen. For simple full mouth reconstruction procedures, it may only take four to six months. However, more extensive processes, such as replacing missing teeth with dental implants, can take closer to a year in some instances. It is helpful to discuss the length of treatment time with the dentist to know what to expect and avoid getting frustrated during the process.
What can I do to prepare myself for full mouth reconstruction?
The dentist can help the patient throughout the entire full mouth reconstruction process. If there are any special instructions, then they can help ensure the patient understands them. For example, a patient may have dietary restrictions the night before any oral surgery procedures. Patients can ensure they are able to prepare themselves both mentally and physically by asking the dentist about any necessary precautions or preparations they must take before treatment begins.
What can I expect after full mouth reconstruction treatment?
It is the patient's responsibility to care for their smile long-term after a full mouth reconstruction is complete. Ask the dentist about ways to protect your smile long-term. They may be able to recommend certain brushing and flossing techniques, dietary choices that can help protect teeth and gums, and schedule follow-up visits to check on the patient's oral health periodically.
Discuss full mouth reconstruction with a licensed dentist
We believe patients should have an ample amount of information when making treatment decisions. If you have additional questions or are ready to begin the full mouth reconstruction process with a consultation visit, then contact our friendly dental team today by phone or by message.
Request an appointment here: https://www.implantdentalbellevue.com or call Bellevue Implant & Cosmetic Dentistry at (425) 249-9186 for an appointment in our Bellevue office.
Check out what others are saying about our dental services on Yelp: Full Mouth Reconstruction in Bellevue, WA.
---
Related Posts
March 29, 2017
Cosmetic Dental CareCosmetic dental care allows patients to receive the dream smile they've always wanted. You can enhance your smile in a variety of ways for a healthier and better lifestyle. Call us for more …