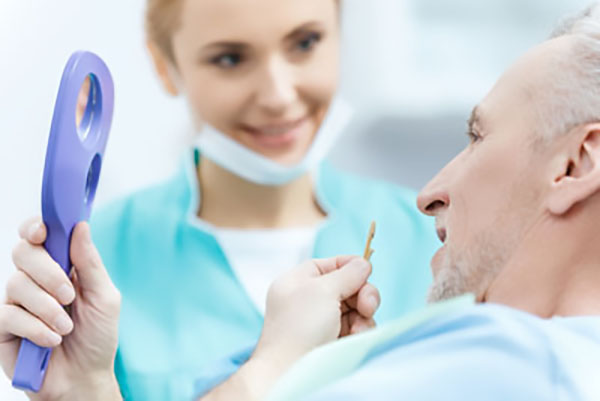 People of all ages turn to cosmetic dentistry to repair abnormal teeth. Issues such as large gaps can hamper your smile and be embarrassing. You may not want to be out in public or meet people. Fortunately, your dentist can give you the relief you need so you can feel good about opening your mouth again. Different solutions are available to help.
Problems that poor spacing causes
Spacing issues can result in two major issues: overcrowding in the mouth and gaps in the mouth. Both can be troublesome aesthetically. Gaps are highly noticeable and can make it difficult for the person to want to smile. Crowding makes teeth crooked and misaligned. It has cosmetic and health implications. Thumb-sucking, gum disease and jawbone problems can lead to gaps and crowding.
Braces
Traditional braces have been around in cosmetic dentistry in some form for centuries. They remain an effective way to straighten teeth and fix spacing issues. Metal brackets and wires put pressure on the teeth, forcing them to move into the correct places. Often, an orthodontist will place spacers in the mouth when there is overcrowding. Another option to straighten teeth are clear aligners. These are virtually invisible and have a shorter treatment time.
Veneers for cosmetic dentistry needs
Porcelain veneers are a good way to close gaps and cover misshapen teeth. Many patients also choose this method when they have chips or cracks in front teeth. A veneer is a thin shell that goes on the front of an affected tooth. It is usually made of porcelain or ceramic and matches the color of surrounding teeth. The dentist can make the veneer the necessary size to remove the spaces in between teeth.
Bridges
A dental bridge is a viable method of replacing gaps in the mouth. The dentist will often use this treatment when a patient has lost a tooth, but it works for spacing issues as well. A bridge consists of a metal framework with an artificial tooth that connects to two crowns. This covers the gap between two natural teeth. A dental bridge is not removable.
Bonding
For less complex cosmetic dental issues, the dentist may recommend bonding. This is a composite resin material that will be the same color as the patient's surrounding teeth. The dentist will place it on the teeth to fill in the spaces between them. After applying the resin to the tooth, the dentist places a light on it, which will bond it, causing it to harden. Patients who take care of the bonding can enjoy a full smile for years to come.
Say goodbye to the gaps
If you have been hiding your smile out of shame, there are ways to revive it. Your dentist can offer various cosmetic dental treatments to help you achieve your goals. Together, you can discuss which option makes the most sense for your needs. The severity of your condition will help determine which one is right. Visit your dentist today to get started.
Request an appointment here: https://www.implantdentalbellevue.com or call Bellevue Implant & Cosmetic Dentistry at (425) 249-9186 for an appointment in our Bellevue office.
Check out what others are saying about our services on Yelp: Read our Yelp reviews.
---
Related Posts
August 5, 2020
If you have a cracked, discolored, or chipped tooth, dental bonding can be a good option. This is a cosmetic dental procedure and can encourage you to smile more. In the procedure, your dentist will …