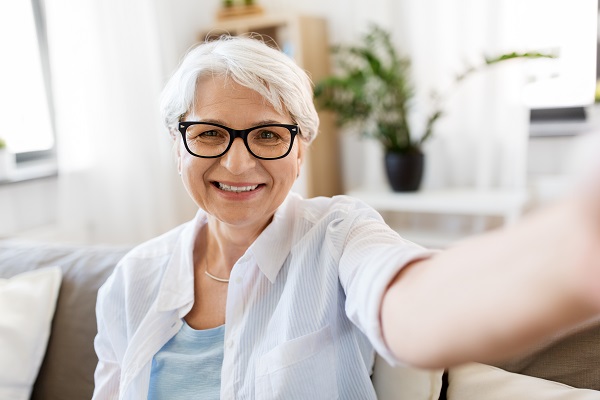 Denture repair allows patients to extend the life of their dentures after they become damaged, stained, or dirty or fit improperly. Denture repair is often a better alternative to replacing dentures because it can save the patient money and avoid being without their dentures for an extended amount of time.
Reviewing the role of denture repair and its benefits
It is helpful to learn more about how denture repaar can benefit patients who have issues with their restoration to determine if treatment may be appropriate for their specific situation. This review discusses in detail the role denture repair plays in restorative dentistry and why a dentist may recommend denture repair for a patient.
What is denture repair?
A denture repair is simply a way to restore the condition of the dentures to an optimal level to avoid the need for denture replacement. A denture repair can involve something as simple as adjusting the fit of the dentures or sending them to the lab for a more complex repair. It can take anywhere from a single day to more than a week to repair dentures, depending on the specific issue being addressed. Denture repair can extend the life of dentures by strengthening them, improving the fit, and allowing them to show a natural appearance the patient enjoys.
When is denture repair recommended?
Denture repair may be recommended for various reasons. The most common issues that a dentist can address with denture repair are:
Age
Improper fit
Stains
Foul odors
Chips and cracks
The signs that indicate a need for denture repair are dentures that do not fit properly, an inability to eat or speak in an ideal manner due to the dentures, and pain and swelling that result while wearing them.
Denture repair vs. new dentures: Which is the better option?
Denture repair is often the best solution for mild to moderate concerns related to dentures. However, dentures that are more than seven years old or have severe concerns that cannot be adequately addressed through denture repair may need to be replaced. If both denture repair and new dentures are available options, the dentist can help the patient choose by explaining the pros and cons during the consultation visit.
How can I care for my dentures in the long term?
Dentures require consistent cleaning and the patient should implement a consistent and thorough oral care routine that involves brushing and using mouthwash as recommended by the dentist. While patients are able to eat as they desire with dentures, limiting the consumption of sugary foods can benefit periodontal health and reduce the risk of stains or damage to the dentures.
Are you interested in denture repair? Contact us today
If you have any concerns with your dentures, such as an improper fit or physical signs of damage, then we encourage you to give our friendly dental team a call or send us a message today. We pride ourselves on helping patients have a comfortable set of replacement teeth.
Are you considering denture repair in the Bellevue area? Get more information at https://www.implantdentalbellevue.com.
Check out what others are saying about our dental services on Yelp: Denture Repair in Bellevue, WA.
---
Related Posts
December 1, 2022
When you begin wearing dentures, you may experience discomfort for a short period while you are adjusting. However, this process does not have to be complicated. There are many ways to …