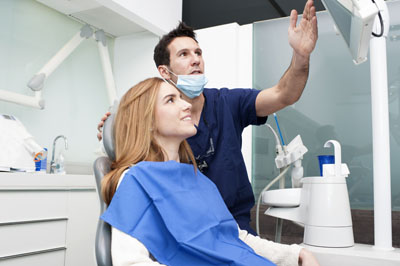 While exploring your cosmetic dentistry options, you may realize that enamel shaping is not the most attention-grabbing option on that informational pamphlet you were given. In spite of the name, enamel shaping is a low-risk and natural procedure. If you are considering your cosmetic dental options in hopes of improving your smile, then you owe it to yourself to learn more about this innovative and effective procedure.
What is enamel shaping?
Enamel shaping is a non-surgical dental procedure to improve the appearance of your teeth. This process involves physically shaping the outer enamel layer of your natural teeth to correct uneven or overlapped teeth. It can also fix small chips or other surface abnormalities. This option can be a more natural alternative to dental veneers or tooth bonding but is not a direct substitute. You are still constrained to the limitations of your natural teeth.
Though enamel shaping is mostly suggested for correcting visible tooth flaws, it can also reduce plaque and tartar buildup in areas where your teeth may overlap and can improve your overall dental health.
How does enamel shaping work?
Your doctor will use fine diamond burs or sandpaper strips to gradually remove small amounts of tooth enamel, shaping and smoothing areas where needed. Because only small amounts of enamel are removed at a time, it is painless and can be done without any type of anesthetic or numbing agent.
Once the reshaping is completed, a polish will be performed, leaving your teeth with a smooth and natural finish. Most enamel shaping can be completed in a single appointment, and the results are immediate.
What risks I should be aware of?
Though enamel shaping is extremely safe, there are risks to any procedure that alters your teeth's appearance. Any tooth enamel removed during your appointment is permanent. Once a tooth has been reshaped, there is no undo button. Make sure that you and your dental professional are completely on the same page when it comes to your desired outcome.
Another consideration is the possibility of heightened tooth sensitivity. Removing layers of tooth enamel will most likely make your teeth more sensitive to cold food or drinks. One way to combat this is the use of sensitive-tooth-specific toothpaste.
Is enamel shaping right for you?
Enamel shaping is not to be used for a complete overhaul of your smile. Because this procedure is only treating your natural set of teeth, there are limitations. There are other options available for more drastic changes, such as veneers or tooth bonding. However, if you are looking to have the irregularities in the texture and shape of your teeth corrected, this procedure is likely the only one you need. It is quick, painless and provides the opportunity to keep your natural teeth intact.
Still not sure if enamel shaping is right for you? Make an appointment with a professional and go over your options today!
Request an appointment here: https://www.implantdentalbellevue.com or call Bellevue Implant & Cosmetic Dentistry at (425) 249-9186 for an appointment in our Bellevue office.
Check out what others are saying about our services on Yelp: Read our Yelp reviews.
---
Related Posts
August 1, 2022
Cavities are tiny holes that form on teeth due to decay. A dental filling is the standard way to address cavities. Silver amalgam fillings were the norm for decades, but composite …