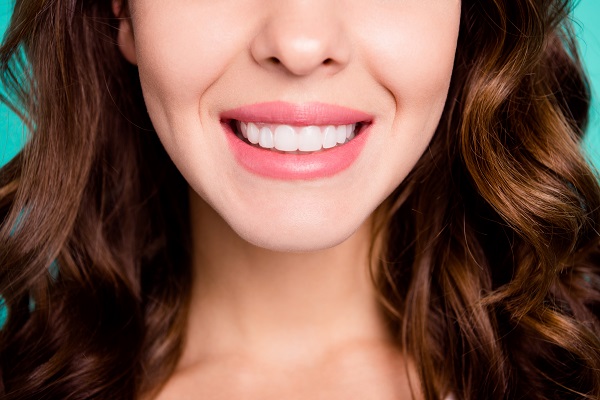 Cosmetic dentistry also addresses worn teeth. As you know, teeth become worn from years of use. Worn teeth tend to chip, crack, or become misshapen. Any patient would want to have a newer, fresher smile. Thanks to cosmetic dentistry, this is not a problem. If you are planning to say goodbye to your worn teeth soon, here are your options.
Reshaping
This is the most conservative among cosmetic dentistry's restorations. Dental reshaping does not need anesthesia. Worn teeth tend to flatten. The dentist will reshape the teeth by creating curves. This will make the patient's teeth look more youthful. The dentist will also smoothen the tiny, chipping sections of the teeth.
Patients should remember that the same variables that wore the teeth out earlier will also do the same to the newly rejuvenated teeth. This is where grinding guards or occlusal splints can come in handy. The patient should wear these splints every night. Doing so protects the teeth from breaking or chipping.
Bonding
Dentists use composite resin for this cosmetic dentistry treatment. This resin is tooth-colored and soft. It can cover discolorations and cracks. Dentists can reshape the patient's teeth and conceal the areas that are misshapen and worn because of aging.
This is also a procedure that does not need anesthesia. The patient can get this treatment in one dental appointment. It is not invasive at all. With dental bonding, the dentist can correct dental issues without shaving off any healthy dental structure.
Veneers
Porcelain veneers are stain-resistant and durable. Cosmetic dentistry offers veneers as an efficient and permanent way to correct worn teeth. These thin metal shells can also cover other dental problems like discoloration. Porcelain veneers can also reshape and lengthen teeth. Patients should dedicate two dental appointments to finish this cosmetic dentistry treatment.
Dental crowns
Some patients have teeth with worn surfaces. Dental crowns are usually made of resin, porcelain, or PFM (porcelain-fused-with-metal). These materials resemble the look and texture of natural teeth. A crown can cover the whole tooth. It stops cracks and chips from worsening. At the same time, it protects the tooth from further damage or infection.
After installing the dental crowns, dentists recommend that patients get fluoride treatments. Fluoride helps prevent more wear and hardens the enamel. Patients could also start using fluoride toothpaste and mouthwash. Cosmetic dentistry treatments like this can renew the patient's smile for a long time.
Orthognathic surgery
This is a cosmetic dentistry procedure for severe cases of teeth and jaw irregularities. This surgery enhances the function and looks of the patient's teeth and jaw. The patient can also get a teeth-straightening system while recovering from the surgery. This treatment may take time, but the results are worth it.
You can get back your youthful smile with cosmetic dentistry procedures
Having worn teeth does not only affect your looks. It also affects your health. Pain and discomfort usually accompany untreated worn teeth. Seeing your dentist regularly can help catch and treat the early signs of worn teeth.
Are you considering cosmetic dentistry treatments in the Bellevue area? Get more information at https://www.implantdentalbellevue.com.
Check out what others are saying about our dental services on Yelp: Cosmetic Dentistry in Bellevue, WA.
---
Related Posts
October 1, 2021
For those in need of teeth repair, seeing a cosmetic dentistry specialist offers a number of corrective solutions. Oral concerns can include cracked or chipped teeth, severe discoloration or uneven spacing between …