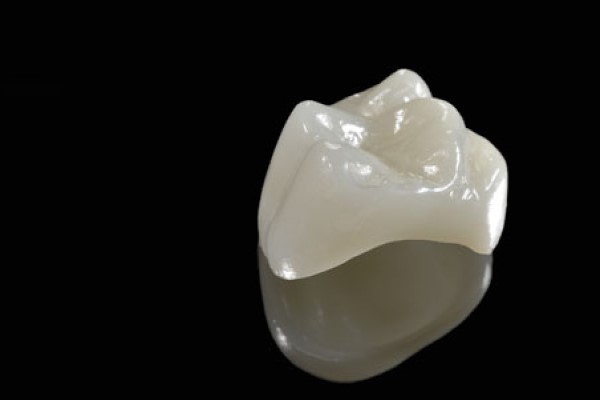 With CEREC crowns, a dentist can restore a tooth within one day. The CEREC crown procedure makes it more convenient and easy to get a dental crown. You can walk out of your dentist's office with your tooth fully restored in just a couple of hours. These crowns can be used on all teeth including your molars.
CEREC Crowns for molars
Crowns restorations are very common. Dental crowns are one of the most common treatment options recommended by dentists. Dental crowns can help restore a tooth to its original size and shape. On a daily basis, thousands of individuals have crowns installed to help fix many kinds of tooth and mouth problems.
They are good options for teeth that have cracked, extensively decayed or been damaged. Crowns are also ideal for patients who have had root canal treatment. It usually helps to protect the restored tooth. People who want a quick way to restore their teeth, including molars, should opt for same-day CEREC crowns.
Same-day crowns
Same-day CEREC crowns are usually successful on less visible teeth. The same-day crown procedure does not require the use of a temporary crown that is often placed while a person is waiting for the permanent crown to be installed. This is very advantageous. With same-day crowns, a person does not have to deal with problems associated with temporary crowns.
Same-day CEREC crowns can prevent injury and decay. Temporary crowns sometimes do not fit well and this may result in them coming out. Same-day crowns prevent injury because the dentist fits them immediately. Dislodged temporary crowns also make room for decay. CEREC crowns can keep a person's teeth stronger because the crowns require less drilling and save more of the tooth.
Metals used to make dental crowns are often a mixture of different metals. Even though these crowns are often recommended for out-of-sight molars, some people are allergic to them. CEREC crowns are manufactured using a block of ceramic material and do not have metal. This means that there is no chance that an individual will suffer a reaction from a metal allergy.
Caring for the teeth
All types of crowns, including same-day CEREC crowns, are usually durable. However, in some cases, dental crowns can end up becoming loose or even falling out. Crowns can also get damaged. People can maintain them by following good oral hygiene practices and avoiding bad dental habits like chewing on hard substances.
Brushing twice every day and flossing daily are good methods that can keep the teeth healthy. A person can benefit from using recommended toothbrushes to keep the teeth spotless, especially the back molars. These brushes can also help to clean the dental crown. Above all, people should schedule regular checkups with the dentist. This will help an individual sustain good oral hygiene and ensure that the crown can last for a long time.
Takeaway
CEREC crowns can be used to fix a wide range of dental issues. They can help protect and restore your teeth including your molars. However, taking care of them is immensely important. To find out if you are a good candidate for same-day CEREC crowns, speak to your dental provider.
Are you considering getting CEREC crowns in the Bellevue area? Get more information at https://www.implantdentalbellevue.com.
Check out what others are saying about our dental services on Yelp: CEREC Dentist in Bellevue, WA.
---
Related Posts
December 1, 2021
One of the best ways to repair a damaged tooth is with a CEREC® crown. Also known as Chairside Economical Restoration of Esthetic Ceramic, this is a method of dental restoration that …