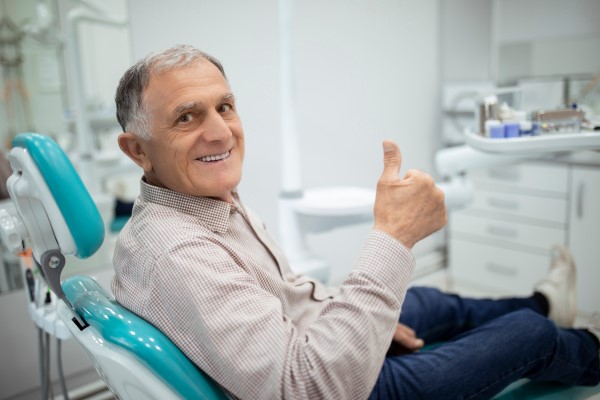 Many dentists today are using technology for same day dentistry. It makes dentistry today more convenient. Families can be busy, and they often do not have time for several visits to a general dentist. Keep reading to find out how same day dentistry can improve your smile for the better.
Getting a boost of self-esteem
A patient can leave the dental office with a better smile. When the patient loves their smile, the patient is more likely to show it to others. That can improve the patient's self-esteem. The more self-esteem that someone has, the more likely it is that the person will succeed in life. That includes social, academic, and professional success. The dentist knows that it is about more than just how a patient looks.
Not having to spend as much time at the dental office
Dentists can do a range of treatments on someone's lunch break. It can make the teeth look better and also make the patient look younger. Plus, this also results in less time in the dental chair. For instance, some dentists can provide same-day crowns. In the past, these would take two or three days. But today, patients can get a crown done in less than an hour.
Short notice appointments
If a patient wants to change their smile, it is easy to do it without advanced notice. The dentist can examine the patient's smile and then talk about what the patient does not like. The dentist can give the patient solutions such as bonding, whitening, or same-day crowns. These can transform the smile quickly.
Easier to get crowns
With traditional crowns, two visits are required. The temporary crown will be placed for a few weeks while the new crown is made at a lab. The temporary crown might not fit properly. That can prevent a patient from properly chewing or speaking.
This kind of crown can also let bacteria come in the prepared tooth or cause gum irritation. Many times, these temporary crowns can fall off between the visits or let the teeth shift. Luckily, same-day crowns prevent the need for temporary ones. It is also more comfortable to get fitted for a crown.
With traditional ones, trays and putty are usually used. But these are not comfortable, and it can be hard for those who have gag reflexes. If there is extra bone on the jaw, it might also be less comfortable. In many cases, it is not as accurate as the computer technology.
Choose same day dentistry today
These are just a few of the many benefits that come from same day dentistry. The dentist can let you know about the procedures that you can have done in a single day. That way, you can plan out a schedule for better oral health. Your dentist will be more than happy to answer any questions you have about the procedures.
Request an appointment here: https://www.implantdentalbellevue.com or call Bellevue Implant & Cosmetic Dentistry at (425) 249-9186 for an appointment in our Bellevue office.
Check out what others are saying about our dental services on Yelp: Same Day Dentistry in Bellevue, WA.
---
Related Posts
July 15, 2020
Same day crowns offer benefits that conventional crowns cannot match. If you are looking for a way to repair a damaged tooth or strengthen a weak one, this procedure could make sense. Crowns are a …