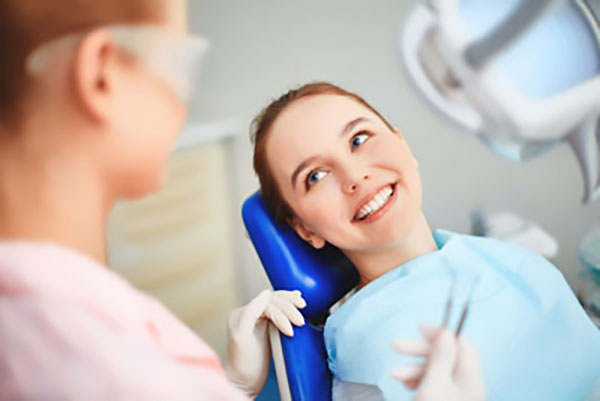 Dental veneers were once reserved for only the rich and famous. They have been responsible for many of the amazing smiles you have seen on television all of your life. Veneers cover the front surfaces of teeth with thin, tooth-shaped shells that can transform any smile and make it something to be proud of.
Why dental veneers might be more suitable than crowns for some patients
Dental veneers and crowns have a few similarities. Both are oral restorations that are cemented to teeth and both can be used to fix issues like:
Stained or discolored teeth
Deformed teeth
Gaps between teeth
Minor alignment issues
Short teeth
Chipped teeth
Both restorations require the dentist to remove portions of the enamel to create room for the prosthetic. Veneers and crowns are often made in dental labs and take about two weeks to get back to the dentist. Getting either restoration requires the patient to make at least two trips to the dentist. That is where the similarities between crowns and veneers end. Here are some differences that might make dental veneers a better solution for you:
Veneers are the cheaper alternative: Veneers only cover the front of teeth, so they take less dental materials to manufacture. As a result, veneers only cost a fraction of what crowns cost
Less enamel is removed to install veneers: The installation of veneers only requires the dentist to remove tooth enamel from the front surfaces of the teeth being fixed. There are even special veneers known as no-prep veneers that do not require the removal of significant amounts of tooth enamel. Crowns require enamel to be removed from all sides of the tooth being treated
Veneers are better for orthodontic issues: Veneers can be used to treat minor teeth alignment problems like crooked teeth. They tend to create better aesthetics than dental crowns
Veneers provide the right amount of protection: Veneers are great when the aesthetic problems on the patient's teeth only affect the front surface. It eliminates a need to perform a more invasive treatment like installing crowns
The dental veneer process
Getting dental veneers starts with a dentist preparing the patient's teeth for the restorations. Enamel is removed as needed and the dentist makes an impression of the patient's teeth by having them bite down on a dental mold. Digital images can also be used to create a digital model of the patient's teeth. The models are passed on to a dental lab that makes veneers. It takes about two weeks to complete the process.
Meanwhile, the patient is fitted with temporary veneers that protect their teeth and improve their smile. The temporary veneers are taken off once the permanent veneers are ready. Patients might experience sensitive teeth for the first few days after getting dental veneers.
Find out if veneers are the better option for you
Call or visit our Bellevue clinic to find out whether veneers are a better option for you than dental crowns.
Request an appointment here: https://www.implantdentalbellevue.com or call Bellevue Implant & Cosmetic Dentistry at (425) 249-9186 for an appointment in our Bellevue office.
Check out what others are saying about our services on Yelp: Read our Yelp reviews.
---
Related Posts
August 5, 2020
If you have a cracked, discolored, or chipped tooth, dental bonding can be a good option. This is a cosmetic dental procedure and can encourage you to smile more. In the procedure, your dentist will …