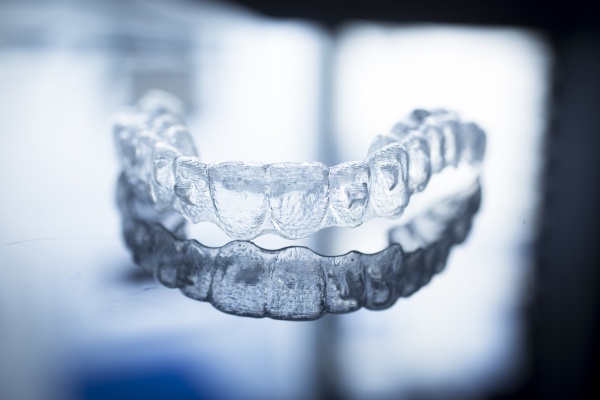 If you have crooked or crowded teeth, you may have considered orthodontic treatment. Perhaps you have decided to go through with getting your teeth straightened. There are many benefits to having properly aligned teeth. These benefits can include improved aesthetics, functionality and oral health. Learn more about popular orthodontic technology that can help with your new smile.
Popular orthodontic technology
Orthodontic technology has made many advances since the beginning. From the new types of braces to the new kinds of imaging, there are plenty of options for a person's orthodontic care. Treatment can be more comfortable and effective.
Digital X-rays and 3D imaging
Digital X-rays provide orthodontists with many benefits. Higher quality X-rays let the orthodontists get a more detailed and clearer look at the structure of a patient's mouth. The digital nature allows for the orthodontist to have immediate access to images. 3D imaging provides a full set of X-rays in one 360-degree scan. It can create 3D images of the patient's teeth.
iTero scanner for digital impressions
Orthodontists now have an easier time creating braces. The iTero scanner creates digital teeth impressions. This means the orthodontist does not have to manually make them. The orthodontist can scan the patient's mouth and then view the impressions on the computer. Digital impressions are more accurate. Using them will reduce the chances of ill-fitting braces.
Nickel and copper-titanium wires
Whereas stainless steel wires were once popular, some orthodontists are opting for copper-titanium or nickel wires. These types of wires will interact with the heat of the mouth and bend and tighten in a more natural manner as the patient's teeth shift. This cuts down on the number of tightening appointments a patient has.
Invisalign aligners
Invisalign braces have also become a popular option for orthodontic procedures. When traditional braces were the only option, patients had to deal with metal and wires. The treatments could last for years. Unlike metal braces, Invisalign clear braces are much less noticeable.
Invisalign braces focus on the patient's comfort and are more flexible. Patients are able to remove the braces for brief periods. This lets them eat, brush and floss naturally. Orthodontists still recommend wearing them for the majority of the time. Removing them too often will delay treatment.
Six Month Smiles
Six Month Smiles is a treatment for adults that involves clear braces. These braces focus on aligning the teeth that show when a patient is smiling. These braces just improve the cosmetic appearance of a patient's smile. They do not focus on the bite. One benefit to this advance in orthodontics is that a patient will only have to use these aligners for around six months instead of years.
Six Month Smiles can fix crooked front teeth, rotations, extrusions and intrusions. It can also work for spacing issues, overbites, open bites, overlapping or crowded teeth. If the bite problems are serious or misalignment is severe, then an orthodontist will likely recommend other options.
Take advantage of modern technology
With all the advances in orthodontic technology, there is no reason why you should not take advantage of the new options. Whether you want a digital impression of your teeth or Six Month Smiles, there are many ways you can treat your smile.
Request an appointment here: https://www.implantdentalbellevue.com or call Bellevue Implant & Cosmetic Dentistry at (425) 249-9186 for an appointment in our Bellevue office.
Check out what others are saying about our services on Yelp: Read our Yelp reviews.
---
Related Posts
December 1, 2022
When you begin wearing dentures, you may experience discomfort for a short period while you are adjusting. However, this process does not have to be complicated. There are many ways to …