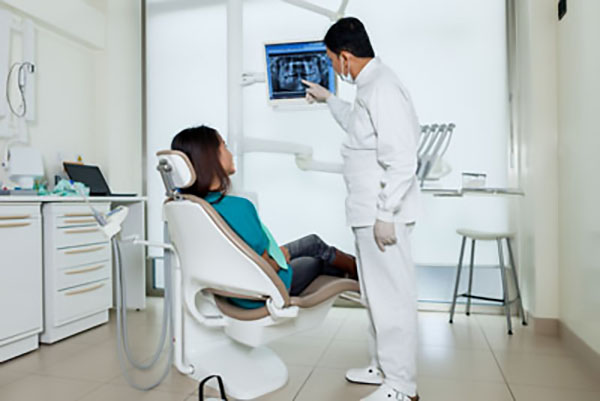 If you have a cracked, discolored, or chipped tooth, dental bonding can be a good option. This is a cosmetic dental procedure and can encourage you to smile more. In the procedure, your dentist will apply resin to your teeth that is the same color as your teeth. That can repair any damage. It can be less expensive than getting veneers or crowns.
How does dental bonding work?
This procedure is not as complex as other cosmetic procedures. That means that the patient will not need anesthesia to have it. The only time the patient would need that would be if the dentist were filling a cavity. It also does not require several trips to the dentist's office.
To begin with, the dentist will use a shade guide to help choose the right color of the resin. It will closely match the shade of the patient's natural teeth. Then the surface of the teeth will be roughened. A liquid will then be applied.
This will allow the bonding agent to better adhere to the teeth. The composite resin will then be applied on the liquid and the tooth will be shaped or molded. Then an ultraviolet light will be used to help the material better harden. If it is needed, the dentist can shape the tooth more after the resin has hardened.
Choosing dental bonding
One of the advantages of dental bonding is that a defect in the tooth can be repaired. Some patients might have bonding to fix a cracked, discolored, or decayed tooth. That can also help to close smaller gaps in the teeth. That way, the patient will not have to have orthodontic treatment.
Dental bonding can also make a too-small tooth larger. For instance, one tooth might be a little shorter than the others. The patient might want to have every tooth be the same length. The procedure is fast and does not require downtime afterward.
If the patient does not need to have anesthesia, they can go on with a normal daily routine the same day. The procedure will usually take around 30 to 60 minutes. Some appointments can take longer than others. However, this will depend on the procedure's extent.
Caring for bonded teeth
To extend the life of dental bonding, the patient should floss each day and brush twice a day. It is a good idea to avoid hard candy and food. The patients should not bite their nails. It is good to also avoid tobacco, coffee, and tea for two days after the procedure. That will help to avoid stains. Having regular dental cleanings is also important.
Choose dental bonding today
Having a great smile can boost your self-esteem. If you have chipped teeth, gaps, discoloration, or other issues, you can have them repaired. Your dentist can offer you a consultation. The dentist will determine if this is a good option for you. If not, then you can receive other recommendations for improving your smile.
Request an appointment here: https://www.implantdentalbellevue.com or call Bellevue Implant & Cosmetic Dentistry at (425) 249-9186 for an appointment in our Bellevue office.
Check out what others are saying about our services on Yelp: Read our Yelp reviews.
---
Related Posts
September 15, 2023
A unique benefit of choosing a family dentist is that this professional care for the oral health of your entire household during every stage of life. The dental needs of children, …