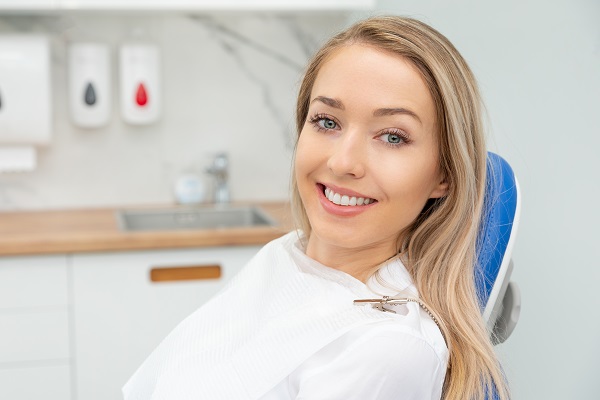 Same day crowns are dental restorations that offer a way to restore the size, shape, health, and function of a tooth that is damaged by dental trauma or bruxism. There are notable advantages to choosing same day crowns, not the least of which is the ability to complete the restoration in a single dental visit. Read on to learn more about the benefits of same day crowns.
3 Reasons to consider same day crowns
The following review discusses what same day crowns are, how they compare with traditional dental crowns, and what the main benefits of choosing this dental restoration are.
Same day crowns vs. traditional dental crowns
Same day crowns offer a way to restore a damaged tooth in a single dental visit. They are made of a tooth-colored ceramic material and can restore teeth that are damaged in a number of ways, including but not limited to:
Chips
Cracks
Worn-down teeth
Cosmetic concerns
Same day crowns may be an option for cosmetic treatment, particularly for patients that are interested in lengthening their tooth, filling in small teeth gaps, or addressing teeth stains. Traditional dental crowns are used for many of the same purposes, but the treatment process takes longer. However, one notable benefit of traditional crowns is that they are more material options available, including metal-based crowns.
1. A faster treatment process
Of course, the primary benefit of same day crowns is that it only takes a single dental visit to have them placed. This is not the case with traditional dental crowns, which require the dental impressions to be sent to the lab for customization and the patient must return for a second visit to have the dental crowns placed. With same day crowns, however, the dentist uses advanced 3-D technology to create the dental crowns and place them on a single visit.
2. They provide a natural appearance
Same day crowns are essentially the same shade as natural teeth. This is due to the ceramic material that is used to make them. This often makes them a superior cosmetic solution when compared with traditional metal crowns. However, they do not offer the same level of durability or strength as a metal crown.
3. A comfortable and long-lasting fit
Same day crowns are not as durable as metal crowns, but they still provide enough strength to handle daily pressure from chewing. In addition, the customization process for same day crowns is precise, so they fit comfortably and blend in well with natural teeth, so no one is likely to notice that you have received a restoration over the tooth.
Schedule a consultation for same day crowns
Here at our dental practice, we use advanced 3-D imaging technology to create crowns on the same day you come in for a visit. If you would like to schedule a visit to find out how same day crowns (or alternative restorations) can fix damaged teeth and restore your smile, call us today to schedule a visit.
Request an appointment here: https://www.implantdentalbellevue.com or call Bellevue Implant & Cosmetic Dentistry at (425) 249-9186 for an appointment in our Bellevue office.
Check out what others are saying about our dental services on Yelp: Same Day Crowns in Bellevue, WA.
---
Related Posts
August 1, 2023
A dental crown is often used to treat dental cavities, especially when the cavity is too large or too deep for a dentist to repair with a dental filling. This review …